Watch
Winners of my "Thank You Watchers" Icon Requests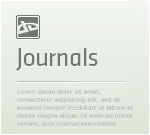 [CLOSED] Thank You Watchers Pixel Icon Reqs
Whoa, so many comments @_@
I will close them now - I think there's enough for me to choose now :)

The chosen ones will be posted all together so the chosen ones will be notified then.

Thank you for participating!

Sup guys.
I finally moved out from the house two days ago and staying at this place for temporal time - it was hectic, and I'm exhausted like never, but I'll update about that some other time cuz this journal isn't about my life update lol

Anyways!

I just realized that I've exceeded 3000 watchers.
...:iconwhutplz: WHERE DO YOU GUYS COME FROM? Who imagined this will happen? Def not me...
I know my art isn't that worthy to
*
asuchu
[link]
~
Ronoia
[link]
*
judetoth
[link]
*
Little-Noko
[link]
=
LitsteningMusic
[link]
~
Deathbysquirrels
[link]
=
AxelCat9
[link]
*
Daevaluque
[link]
*
Rurucha
[link]
~
Melonkitten
[link]
~
CommissionDemon
[link]
*
Kururu-Pon
[link]
Thank you for all those participated! I was stunned to see many participants - i'm sorry I couldn't do more...




I hope the lucky winners like them! ;w; The bbys are all hungry - feed them well <3
The link next to your name is the file in stash so you can DL them.






All bbys belong to their respective parents.
If you're a stranger, don't kidnap them. The pedo police will kick your ass. (aka If it's not yours, DON'T USE IT)